The month of February will always remind me of Sister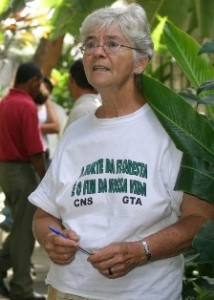 Dorothy Stang SNDdeN, who so inspired me that I wrote a book about her and then watched my life veer in a new direction.  I still find it amazing.

On February 12, 2005, Dorothy was killed on a lonely Brazilian Amazon road, by farm hands hired to commit this heinous act. She was an amazing woman as the title of my book indicates, dedicated to education, first, in Arizona at a mission school in the 1950's and then in Brazil from 1966 until her death.
Many of the Sisters of Notre Dame de Namur are inspirations as well, and I got to know some of them when I did my research.
Dorothy's best friend in high school, Sister Joan Krimm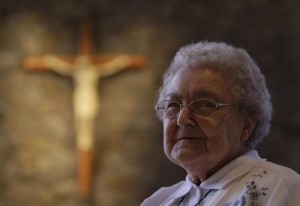 is one of these women who never stop living her mission.  She served in Brazil for ten years with Dorothy, teaching and developing a much needed and popular youth program for teens. Now in her 80's and back home in Ohio, she has taken on the fight against human trafficking and sexual slavery. I hope to visit her soon and will add to this profile in a later blog.

Dorothy, we thank you and bless you! Joan we thank you and bless you too!
Abe Lincoln, we know it is your birthday…I always have thought about these "freedom fighters" sharing a memorable day.  Thank you too!