That's exactly it – they are following their Sister Dorothy to work to save the Earth for all people!  20  years ago  Dorothy Stang was invited to the very first UN summit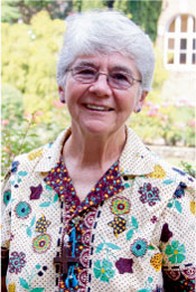 on the environment, also held in Rio   to participate as a delegate for her belief and her work against deforestation of the Amazon.
And while she had a place in the halls with dignitaries and spokespersons, she typically made her mark in the streets demonstrating with those whose voices were not to be heard by elites.
Upon her return to her county, Anapu in the state of Pará Brazil, she was highly enthusiastic and hopeful that participating countries would begin taking better care of "Mother Earth."
Here is what she said,
"Many citizens of the world believe as we do in our right to the sustainable development of forest lands. We must develop our land carefully to meet our needs with crops and farm animals and plant seedlings to bring back the forest. At the same time we will be preserving our surroundings so this beautiful universe will be here for our children" (excerpt from a letter cited in "A Journey of Courage")
It's still true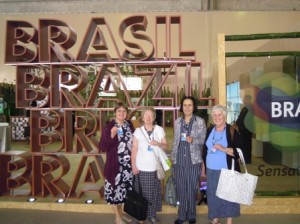 This year at least five Sisters of Notre Dame  have gathered at the simultaneous meetings of the  Peoples Summit Rio+20 for Social and Environmental Justice and Rio +20 UN Conference on Sustainable Development . You can read about the nuns  experience and thoughts  at their blog. It will also lead you to the official sites of the meetings.
Only time will tell what the outcome of these meetings will be, but one thing I do know is that nuns were not only on the bus this month, but some were in Brazil demonstrating their concern for people in poverty and for Mother Earth so that the economic decisions of our governments will not eclipse the great needs and services of the poor and marginalized throughout the world.  Bravo Sisters!